Author: Pedro Lopes <paol at teleweb dot pt>
License: GNU GPL 2 or later
Download: Aquarational.tar.gz
Description
Edit
Operational
This theme is based on the KDE "Operational" theme, by Juliano Soares dos Santos (juliano at eps dot ufsc dot br)
Features:
Highly customizable look&feel. In particular it lets you choose the layout of the buttons on the window titlebar.
Can show the application icon in the titlebar like Windows or KDE. This will look best if sawfish is compiled with gdk-pixbuf istead of Imlib.
A .gtkrc.mine is included - just copy it to your home dir to get matching colors in Gnome/GTK. Enjoy!
Screenshots
Edit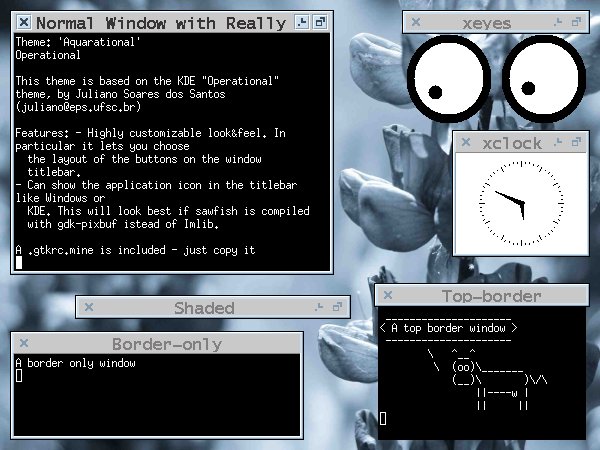 Community content is available under
CC-BY-SA
unless otherwise noted.