chrysler autogenerated from /slice6/yokel/home/davep/.sawfish/themes/chrysler/theme.xcf
Someone uploaded an art deco theme, that made me think of the Chrysler Building. So I made this theme using gimpmill.
I ripped off the color scheme from AquaOS2.
I found the button image on the web somewhere, but I can't remember where... I'm trying to relocate it again so I can credit the author.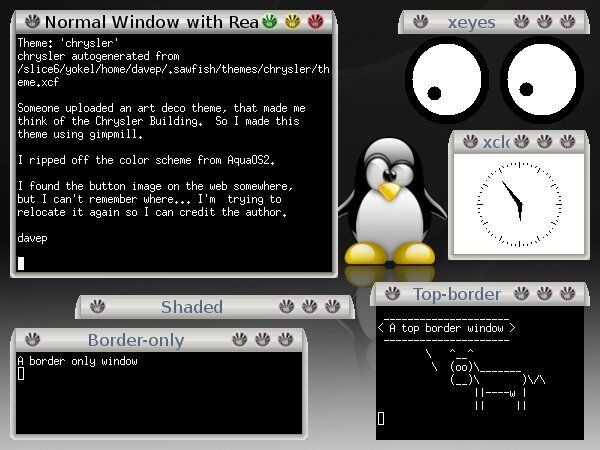 Community content is available under
CC-BY-SA
unless otherwise noted.