Author: Justin R dot Miller <justin at solidlinux dot com>
License: GNU GPL 2 or later
Download: Clean-HeliX.tar.gz
This is the HeliX-Clean theme for sawfish by Justin R. Miller. It is based heavily on the Clean theme by Dwight Engen. For more info on his original theme, check out:
http://progen.dynodns.net/dengen/cleantheme/
In addition, I've provided a modified gtkrc for use with Dwight's Clean theme engine. It is color-coordinated with my sawfish theme. You'll need to download and install his Clean GTK theme and then use this gtkrc in place of the one that is installed.
Feel free to contact me with any questions or concerns!
Enjoy!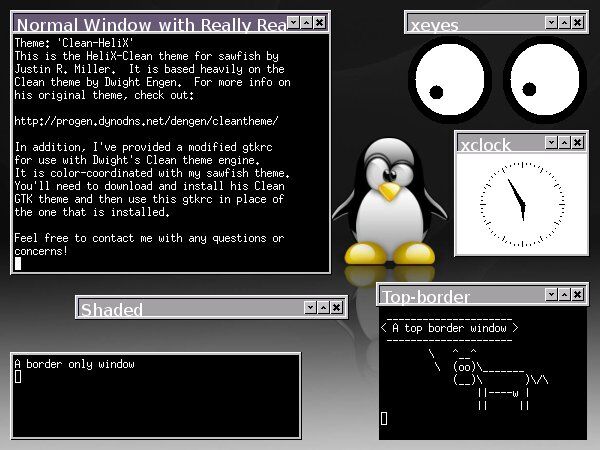 Community content is available under
CC-BY-SA
unless otherwise noted.