This is basically a porting of an FVWM look I have been using for the last few years. It has slowly evolved along the way, and the port to Saw[mill][fish] is its latest step in that process.
The buttons and titlebar are faintly modeled after GTK buttons, so it should fit in fairly well in a default-themed Gnome setup.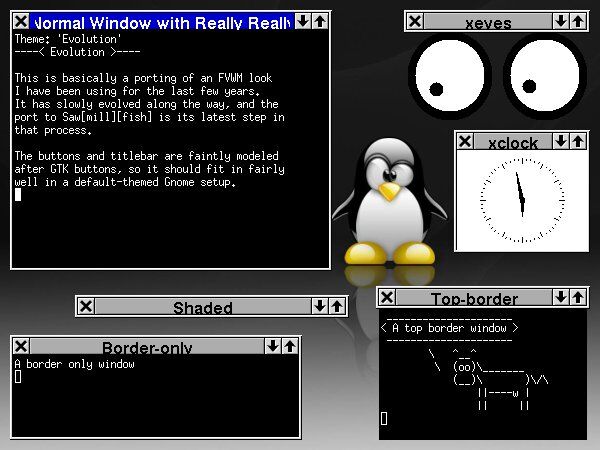 Community content is available under
CC-BY-SA
unless otherwise noted.