Author: Joe Kelsey <joe at zircon dot seattle dot wa dot us>
License: GNU GPL 2 or later
Download: mono-b.tar.gz
Description
Edit
A very minimal theme, similar to the `simple' style, but with mono buttons (with all four standard buttons in their usual places.) Both colours are customizable.
Differs from `mono' in that it has all border and corner locations defined for grabbing and resizing.
Copyright (C) 1999 John Harper <john at dcs dot warwick dot ac dot uk> Modified by Joe Kelsey <joe at zircon dot seattle dot wa dot us>
Screenshots
Edit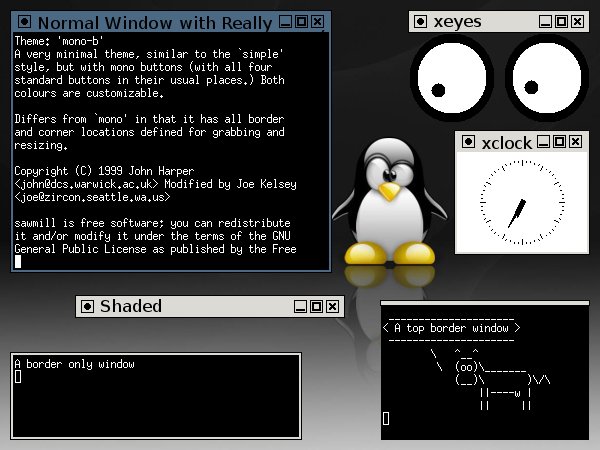 Community content is available under
CC-BY-SA
unless otherwise noted.