Author: Mauro Agrosi <funk_for_food at libero dot it>
Download: Mwm.tar.gz
This theme is a simple variation of Ric Rivera's CDE2 theme. The target was to render the old, good Mwm look removing the close button...;-) To close window, simply use the menu button (as in the original Motif Window Manager), quick close will be done with a "right click" on the same button.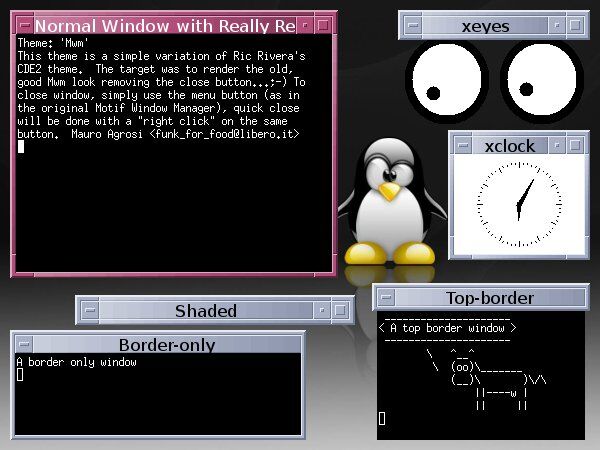 Community content is available under
CC-BY-SA
unless otherwise noted.