Description
Edit
This theme is based on the Mike Bond's Absolute Sawmill theme and modified by SATO Satoru <satoru at d1 dot dion dot ne dot jp> and Matt Tucker <tuck at whistlingfish dot net>. All image components were taken from the ShinyPurple2, ShinyGreen2 and ShinyBlue2 enlightenment themes by Dmitry S. Levin <dima at auriga dot ru> and fused together in this sawfish theme by Steven Ponsford <sponsfor at ix dot netcom dot com>.
Screenshots
Edit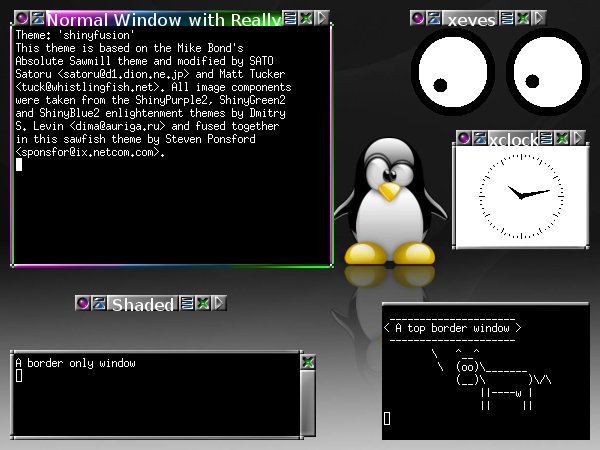 Community content is available under
CC-BY-SA
unless otherwise noted.