Author: Andr� Wyrwa <a dot wyrwa at gmx dot de>
Version: 2.0
Download: triangle.tar.gz
Description
Edit
This is my very first sawfish theme. It's originally inspired by an old iconset I did draw in my Amiga-days. Some additional inspiration came from the mechasan theme. With further work on the theme it's more and more finding it's own way.
Screenshots
Edit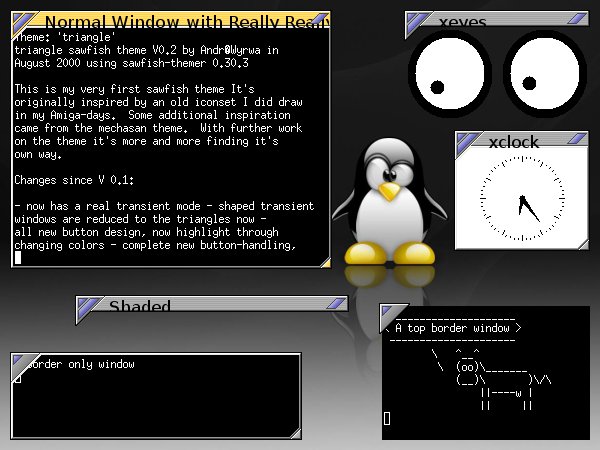 Community content is available under
CC-BY-SA
unless otherwise noted.